Please keep upto date on Facebook for all future details from 2015 onwards...
APRIL 2015
Looking forward to my second night back at The Berkeley Worcester for tickets please visit http://www.theberkeleyworcester.co.uk/2015/02/tributes/ and we may very well be there later in the year on New Years Eve... news to follow.....
REWIND 80's is formed, rehearsals are ongoing to be the best LIVE 80's tribute 8 piece band.....
details on facebook goto REWIND 80
FEB 2015
Feb sees the old romantics come out to play, and gigs with my 2 fave Valentines gigs, Moddershall Oaks Staffs, and the not flooded The Pavilion In The Park, Worcester, I do love playing these venues especially when they are SOLD OUT!!
STRICTLY WORCESTERSHIRE 2015 - It has been confirmed that Steve has been asked to perform the closing set at this years event, with Judges Lord Digby Jones, Bob Warman from ITV News, Katie Love (of So You Think You Can Dance 2011) and Katie McPhilimey (Live24Seven Managing Editor), for more details on the charities that are being supported, please click on the link on the first page.
JAN 2015
Some exciting times and news ahead with my Michael Buble Tribute Show, I am starting 2 new projects, one with a fabulous local Big Band, 'The Big Swing' I'm really looking forward to unveiling the show we have planned for you.... a reformed band and me.... music to my and your ears too, twice monthly rehearsals have started and news of gigs to follow soon......
Now to start incredibly my 9th year as Michael Buble Tribute......
DEC 2014 Some lovely nights in Worcester at The Ginger pig Cafe / Bistro, Great night at The Bank House Hotel, guest vocalist with The Animaters in Hereford, night with Guy and Christian Horner and Geri Haliwell, who gave me a mince pie and commented on my voice by saying, "You have a really lovely voice"
Boxing Night in Salford Hall for the 3rd year running, NYE in Besford, for a night of Robbie, tunes Mumford & Sons.... to name a few....
NOV 2014 The start of silly season, with Hereford Tesco 25th annivesary party, then a wonderful evening with Jean Christophe Novelli, lots of pictures available in the gallery section, what a lovely man, lovely evening..... back at The Pickled Plum, Pershore.
OCT 2014 Wedding fayre at The Bank House, Worcester lovely occasion and wedding for me and the band in Tewkesbury, and weekend at Butlins with the family for a nice break, well deserved......
SEPT 2014 A friend and colleagues wedding at Avoncroft Museum for Sam&Lydia, what a great night for me again and with the band...
AUG 2014 Fab wedding at The Holt Fleet, by one of my stalkers Emma&Paul.... (only joking..) The Retrophonics at THe Worcester Beer Festival on Pitchcroft, more parties continue on Norton field with 'Come Together', show of 1500 crowd at The Anglesey Showground for the UK camping & caravaning club, and Besford Court evening on the private estate.....
JULY 2014 Party at The Worcester Arena, more weddings for me and the band.
JUNE 2014 Lovely Spa evening at Moddershall Oaks, nr Staffs, looking forward to being there on Valentines Day Fri 13th in 2015....wedding in Lincolnshire, Worcester for my wife's cousin, more band gig with The Retrophonics.
MAY 2014 A different Michael this month.... Bolton.... saw him live at Wolverhampton Civic Hall, gigs in Morton On The Marsh, Ledbury, Uxbridge with a fabulous house party... !!!! and an afternoon at The Bank House Hotel, Worcester
APR 2014 Back off to Hull with my Robbie / Take That show, played with The Retrophonics, 2 live dates.
MAR 2014 Off to see the real Buble in Birmingham this month, cracking nights in Bournemouth, Kidderminster this month.
FEB 2014 Well.... should have been at The Pavilion In The Park, but due to the worst flooding in Worcester in History.....
Oh dear........ we will try to get the night later in the year.......
JAN 2014
- Now starting in my 7th year as my tribute act !!!!! not many can state that!!!!!
my first wedding of the year with Debbie & Sebastian at Stanbrook Abbey, Callow End nr Malvern.
DEC 2013 a very, very busy December with 'The Buble Tribute Show' nights at Premier League Football Team, West Bromwich Albion FC, The Castle Droitwich, the night for Worcester Rugby Club under 7's Charity night with Mrs Nicky Flood, and a wonderful house party with some fabulous guests.... back to the DeVere Denham Grove, for possible the best night that has happened for me..... a wonderful night..... they just loved the Buble.... back at Salford Hall nr Evesham for a 2nd year in a row on Boxing Night.
New Year's Eve was at The Pickled Plum for a nice local NYE........
NOV 2013 saw the run up to Christmas 2013, and gigs with the Party Night of Brett and Liz Heaton, The Worcester Breastcare Christmas Doo..... and the 1st and 2nd Nights at The DeVere Hotel chain Denham Grove, Nr Wembley for a 3 night run in the fantastic evenings...
OCT 2013 saw the opening night of The Pickled Plum, Pershore and The Buble Tribute Show was chosen as the act to open the gastro pub, great food, great people...... and back to The Pavilion In The Park, Worcester (again..)
SEPT 2013 back for a 3rd year!!! @ The Swan Theatre.... go to the gallery section of the website for lots of pictures and videos
Gigs very near the O2 where Mr Buble was due to play later in the year.... private parties with more work with The Retrophonics, seem to be going down really well and well received all around the county.... then a little trip to the O2 for opening night of the 'To Be Loved' #MBWorldtour
Lots of work ahead for the fab new show with In The Pink Big Band in Sept 14th with splendid support provided by 52nd Street, and Voices Unlimited, pics and video footage to be seen very soon........ from the September section of the gallery http://stevemaitland.blogspot.co.uk/2013_09_01_archive.html
AUGUST 2013 gigs at The Castle, Droitwich Cross Keys, Malvern, and The Angel Hotel Pershore, Plum Festival headliners on Sunday night.. and a fabulous wedding anniversary in Bridgenorth for The Buble Tribute Show.
JULY 2013 the first Buble ladies night at Bar 12, saw a great night of fun, fashion and pampering...... and a wedding on a Winery!! Wow what a great idea Mr & Mrs Rachel Jones.......
JUNE 2013 The Retrophonics in Malvern at The Cross Keys.....
MAY 2013 The Retrophonics at The Pavilion In The Park... and the start of a beautiful relationship with them...... and BAR 12, Worcester
APR 2013 Had a fantastic party night The Pheasant, New Street with Jo's 40th party night... for The Buble Tribute Show
MAR 2013 Saw the first party night with The Retrophonics and 'The Buble Tribute Show', great night in Malvern's Abbey Hotel
JAN / FEB 2013
See's the launch gig for the 7 new covers band 'The Retrophonics' a nice little addition for parties, wedding etc to add to 'The Buble Tribute Show' since 2008 the UK's No 1...... with Valentines Day in the fabulous Pavilion In The Park
NOV /DEC 2012
It was the busiest Christmas to date for me with gigs for Worcester Breastcare Support Group Xmas Party, Cannock Chase Council, with the In The Pink big band in Evesham Arts Centre, (which was a great chance to play some of the new Buble Christmas songs...) David Lloyd in Hull, Mayflower in Doncaster, Hereford Golf Club, Salford Hall Evesham, and a great NYE at Studley Castle in Redditch... then home time with my beautiful family. Happy New Year Everybody!!!!
Hope to see you in 2013 - 2014........
SEPT 2012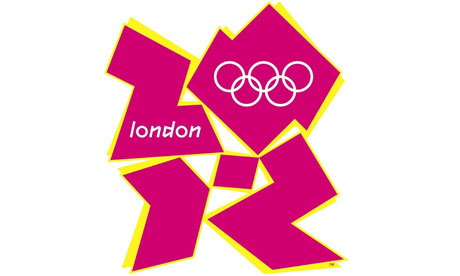 I was asked to perform the opening sets to the closing ceremony of the LOCOG London 2012 Olympics Games in the bandstand marathon as part of the UK largest music event culminating in Coldplay's performance at The Olympic Stadium, some pics in the gallery. A great opportunity to share the Buble music and fun... I think this was accomplished....
Steve has now been commissioned to be the Main headline act at Brindley Place Festival, Birmingham
the home of the Jamaican Olympic Team including Usain Bolt,
on 9th Sept 2012 in Conjunction with the closing ceremony of the Olympics 2012.
It is expected that a TV Audience of 4.5 billion people will watch the
closing ceremony of the Olympic Games in London 2012.
AUGUST 2012
A fantastic wedding at Dumbleton Hall, Evesham for Laura & Matt and a great Presidents Day nr Cheltenham Racecourse was instore in August. It's always nice to do weddings especially when the bride and groom have seen you at a previous wedding andf then get booked for them as well.... Have a great life both....
JULY 2012
Again more Buble fun with another weather intervened night, eventually the marquee was put up on the tennis courts at The Lenches annual charity ball 2012 and wedding in Birmingham of my photographer's sister after a wedding in Florida, a party that was the most amazing night and to start with a Bruno Mars first dance..... more rehearsals for the band with the first two bookings already.... details will follow...
JUNE 2012
The evening that nearly never was, due to weather.... a lovely marquee in the garden was planned for family and friends in Worcester for a 25th wedding anniversary, but luckily they were able to hire a hall in Nunnery Wood school in the end... and turned out to be a great night... followed by wedding in Leicestershire, Derbyshire, headlining the MINIFEST 2012 in Worcester for Youthcom Radio and a great event in Yorkshire... busy, busy time...
MAY 2012
May saw a charity night for Tesco St Peters at Fusion Brassiere Stoulton, in which over £500 was raised for Cancer research UK, and the wedding for a friends daughter who is in Voices Unlimited...... lovely relaxed day and evening at The Inn @ Stonehall.
Rehearsals start for the new venue for a live 6 piece band...... details to follow soon..... It's gonna be something Worcester has never seen such talent...
APRIL 2012
Wow OMG Amazing....... 2 fabulous shows, 2 amazing audiences, 1 fantastic band, 1 very big amazing choir... if you were papped on the Friday performance the checkout the pictures in the gallery section.. Such great feedback in the Feedback section, we also had some very special guests from Worcester Breastcare Support Group, in which 20 members were given VIP treatment and access. ON Saturday Olivia and her family were my special guests, they came from Coventry to see me and the band. You can see more from her in the video section.
MAR 2012
Very busy March with planning meetings for the April shows, rehearsals a plenty.
FEB 2012
The start of SIN's Text Factor in Worcester where the winner will get to duet on stage with Steve & the band... Good luck everyone..!!
Then a fabulous night of fun and laughter in aid of St Richards Hospice, held at The Fusion Brassiere, Stoulton in which nearly £1500 was raised for the amazing cause.
JAN 2012
A fantastic night in Grantham, Lincolnshire for Chelsea and Toms wedding, hope you two have a great life together... and DJ on the decks brought the evening to an end....
DEC 2011
Wow o Wow, what a Christmas party season, with fantastic nights in Preston, Cheshire, West Midlands Police and 2 amazing night in Ireland...... and finally a New Year in Tiverton, and at 12 o'clock driving over the M5 at Bristol to see some wonderful fireworks and back in time for family time at 1 o'clock..... HAPPY NEW YEAR EVERYBODY...
NOV 2011
The start of the the party season for me... the first weekend is the last weekend off before the New Year... busy, busy, busy.
Then onto The Lenches, nr Evesham for Acorn Children Hospice and an evening in which I helped raise over £500...
Some new pictures for promotional material out very soon... a house party in Windsor for Sue and her 40 ladies friends for her birthday and two of her pals... a very good night was had by all... The recording of the new Christmas song on youtube very soon...
Onto the Hamworthy Club, in Bournemouth for a great night of Buble with In The Pink Big Band, made some lovely new friends and we'd love to come back next year...Worcester Breastcare Support Group Christmas Doo.... well you ladies certainly know how to party... even like TAKE THAT...... hhhhmmmm
OCT 2011
Some great Oct gigs including the re union of Take That!! check out youtube for the clips... and the gallery for the pictures. 2 fantastic gigs and venues with In The Pink Big Band, Motorcycle Museum Birmingham and the Brighton Hilton Metropole, Brighton and with guest of over 1750 in two amazing gigs pictures are available from the gallery.
SEPT 2011
Some great weddings and parties in Sept with the band, 'the buble sound' and solo gigs. Keep upto date with new pictures from the Gallery.
AUGUST 2011
Looking forward to Saturday 1st October @ Boston Tea Party, Angel Place, Worcester, 'For One Night Only' featuring the songs of Michael Buble and TAKE THAT.
Tickets ONLY £5 with 10% off food or beverage on the night, food must ordered by 7.30pm
JULY 2011
Fantastic nights again in North Wales, Preston, Liverpool and Taunton this month... The Sparling Gastro Pub in Preston, (David Moyes local) ...well never mind I think YNWA might come out next time ..lol
The Holiday Inn Lime Street, what a night, pics are in the gallery 250 mad Buble fans... loved the night, looking forward to going back next year.
Some great bookings coming up at The Motorcycle Museum, Birmingham and Brighton International Centre with guest over 1700 people... sure to be great nights with In The Pink Big Band.....
JUNE 2011
Well 2 fantastic nights of entertainment with Voices Unlimited Choir on 24th & 25th June at The Swan Theatre, Worcester. Guest starring along with Ria Keen, Givvi Flynn it was an 2 date sellout, for more pics go to Gallery section.
MAY 2011
A fantastic week of gigs including Concorde Club in Southampton, Mr Kyp's in Poole, and Pavillion Theatre in Weymouth with the In The Pink Big Band, we made some amazing new friends, played some amazing gigs, got all the crowds going with the classics. Looking forward to seeing the video footage, pics are now available from the facebook page.
Can't wait to do it all again in November...and look for news of a LOCAL THEATRE SHOW 2011 ft the band....!!
APRIL 2011
Time off due to the birth of my son, Thomas Joseph Maitland was born on 8th April 2011, a healthy 7lb 3 oz, (and is screaming now so I have to go feed him...lol.)
MARCH 2011
Yet more fantastic venues and nights of Buble during March, including a 200 ticket only SOLD OUT night @ The Almada Suite, Hamilton, Scotland.
Now though I am looking forward to a mini break. 6 weeks off before my next set of gigs with the fabulous 'In The Pink' as my wife is due to give birth to our first child early April, so I will be getting even less sleep than normal, but it will all be worth it. See you all again in May enjoy Buble music while I'm away...... Steve
FEBRUARY 2011
Tour dates announced with In The Pink Big Band
Interview on BBC Hereford & Worcester 8th Feb 2011 with Andrew Easton for over half hour, singing and chatting.
1. Click left picture to hear 'Haven't Met You Yet' Forward to 8.00 mins
2. Click right picture to hear 'Feeling Good' Forward to 7.30 mins
JANUARY 2011
O.M.G. What an absolutely fantastic 2 nights.... 'I have NEVER seen any crowd do that in The Swan Theatre'......One of the many great quotes. Visit the Gallery above for the pictures and will have some videos of Saturday night show. A massive thank you to Vicky (MD) the buble sound, Victoria & the lighting crew, Chris & the sound crew, Jake & the Swan crew, Russ & the video crew, Ann, Ria & Voices Unlimited Choir.
Another fantastic month with preparations a plenty for the massive 2 date show at The Swan Theatre, Worcester.... click back for pics of the day and the full band... and the fantastic choir Voices Unlimited. Next bookings for 'The Glasshouse - Worcester' Weds 9th Feb, should be a good night.
I can honestly say your show at the weekend has only been topped by a show that went on to perform in London.....
Steve - thanks for all your efforts in bringing together two fantastic shows,
Everyone I've spoken to said they had a brilliant evening and were up on their feet for far too long!...

A Superb, Excellent night well done! You had the entire Swan Theatre on their feet!.....
Steve fabulous evening, Your band were amazing and so were you, many congratulations!!.... plus many, many more
DECEMBER
Another fantastic month with La Candela, Windsor and Station House Hotel in Clifden Co Galway, Ireland for the Michael Buble / Take That Christmas party nights, both myself and my sound engineer Chris Hewitt had a fantastic weekend stay from Friday 17th - Sunday 19th December, nearly didn't get there due to snowy weather, then nearly didn't get home, but luckily we were able to fulfil both evenings entertainment would like to thank Wilson Bird and his team for an extremely good weekend. Finally went to bed at 5.45am on Sunday morning, boy the Irish certainly know how to party, for more pics please visit the gallery.
Then New Year at Harry Lounge Bar & Restaurant after a sumptuous 7 course meal, diners were entertained with over 2 hours of Buble classics, and party tunes well into the night, thanks to Julie and her team for a great night.
Discussions and plans now in place for a 3 date tour in May 2011 of the South / South West with In The Pink Big Band check back for confirmed dates very soon. The band regularly play with BBC TV star Anthony Adams who starred on 'The One and Only' on BBC 1 TV.
NOVEMBER
Some fantastic venues and events played in November and more rehearsals for the January show..... Macdonald Crutherland Ansty Hall, Windsor, and Reading...
Looking forward to the 2 date tour Michael Buble / Take That nights in Clifden, Galway, Ireland in December. Ticket sales going really well for the show in January.
OCTOBER
Tickets go on sale for the 2 day concert at The Swan Theatre, The Moors, Worcester. Friday 28th January AND Saturday 29th January 2011...
See front page for details, click flyer to book tickets.... NOW !!
Some fantastic news on a NATIONWIDE THEATRE TOUR TO FOLLOW SHORTLY.... Watch this space.
SEPTEMBER
A fantastic night of music was held at The Effingham Park Hotel, Gatwick millenniumhotels.co.uk/copthorneeffinghamgatwick a fantastic event to help raise funds for The Emily Ash Trust over £30, 000 was raised on the night, previous performers and guests have included Olly Murs performer, Robbie Earle TV pundit, Emma Bunton TV Presenter.
Yet more fantastic high profile companies choose to work with Steve Maitland's 'The Michael Buble Tribute Show'.
Already working closely with Scott Jordan Entertainment and Warble Entertainment , another excellent high profile company Henderson Management has now joined the ranks to promote 'The Michael Buble Tribute Show' as a solo act or with 'the buble sound' live band. You as clients still get the same impeccable service that is provided which ever agency you choose to use, it's just nice that so many excellent companies want to share the services I provide with you.

I was privileged to be a a part of Worcester's Relay for Life and with Katie Harris and Bethany Haughton played for over an hour to help keep the spirits up whilst the teams were walking around the running track for a 24hrs. For more details click the link here...
AUGUST
My experience as a judge boosted showbiz career
8:20pm Monday 30th August 2010 feature in the
for more on the story click the link above.
And also off Twitter
Michael buble tickets tonight deal. lyrics sway buble, lyrics sway buble, michael buble music downlo...
Steve Maitland will be performing his Michael Buble Tribute Show across the country over the next 12...
Michael Buble's fiance is a TwiHard! Too bad his nixed Edward and Bella! US Weekly, August 30, 2010....
Good Times.

Steve played the first of many future at La Candela, Peascod Road, Windsor, for A Buble extravaganza. A fabulous night was had by all I think... check out the gigs for future date and times....

More fantastic venues, more fantastic gigs... Worcester Music Festival 2010 for the 3rd year running it was a privilege to be involved in the event that raised over £130 for local causes with the massive help from Katie Harris and Bethany Haughton who recently reach the finals of Worcester's Text Factor 2010, both sang sets @ Charlstons, in New Street, Worcester.

JULY

My wife Michelle, and I were lucky enough to be invited for a most fabulous Summer Ball at The Worcester Breastcare Support Group Summer Ball 2010, where over £1000 was raised on the day. http://www.wbcsg.org.uk/

I will have some pictures in the gallery very soon, but for now a massive thank you to everyone on an amazing event attended by surgeons

Mr Steven Thrush MBBS, FRCS(Gen surg) and Mrs Rachel Bright-Thomas MA, MD, FRCS (Gen Surg) their partners and Campaign co-ordinator Carole Crowe and her partner who all work extensively for the Worcester Breastcare Appeal, http://www.everybodyknowssomebody.co.uk/

It was a pleasure to not only be invited but was able perform form some Michael Buble classic songs for them and I hope to be going back to support such an amazing cause next year.

Steve Maitland & the buble sound are the official wedding entertainers for Premier League & England star's family. We were privileged to play for the family of Gary Mabbutt former Tottenham and England defender, Lee Hobbs & Sally Mabbutt were married in North Somerset, July 17th 2010. They were a wonderful couple and wonderful family and I think a good night was had by all......

JUNE

The coming of age for 'the buble sound' band. The all girl band (see below) take on Whittlebury Hall, Hotel Spa Centre, nr Silverstone Northants for an evening of sheer brilliance and Buble. Meal and over an hour of Buble classics and some new ones too...

The party went as well as expected, it was an amazing night of fun, laughter and dancing (with some superb live music too.)

Please visit the gallery for more pictures taken on the night. The Number 1 Michael Buble Tribute Band in the UK.
LONDON CALLING... 7th August, La Candela, Windsor from 9pm... for tickets see venue
APR / MAY
A little time taken off for the busy summer schedule, rehearsals continuing for the summer shows.
We will be having some London gigs details on where we will be performing to be unveiled soon.
And the small matter of seeing Mr Buble (the real one in May) but for now have to settle for some of 'The Buble Sound' pics
Preparation a plenty for the coming summer months of gigs, check out the gigs / downloads
MARCH
Steve records new songs Cry Me A River, I Just Haven't Met You Yet, Hold On and Heartache Tonight, simply join the facebook group to hear them all...
They were all mixed by Eli phonogenesis@aol.com
So Steve has all of your needs covered for a full days wedding entertainment.
FEBRUARY
Keep up to date with 'The Bublé Daily' - click above link or to the right his official website details www.michaelbuble.com
JANUARY
Snow forces the postponement of rehearsals with Vicky and The Buble Sound, pics and clips will be available soon. Bad Times.
Photoshoot went really well... see pics in the gallery...
Steve also now joining forces with Exceptional Professional pianist Brian Giles for the wedding breakfast. They will perform for an hour of Buble greatest hits for you and your guests at your wedding please include this on your request.
Text Factor 4 2010 at Sin Bar, Worcester is really looking forward to being involved again and hoping to passing on some valuable experience for this years competitors.
And plays all over the country in venues @
Bedfordshire
Berkshire
Buckinghamshire
Cambridgeshire
Cheshire
Cornwall
Cumbria
Derbyshire
Devon
Dorset
Durham
Essex
Gloucestershire
Greater London
Hampshire
Herefordshire
Hertfordshire
Kent
Lancashire
Leicestershire
Lincolnshire
Norfolk
Northamptonshire
Northumberland
Nottinghamshire
Oxfordshire
Rutland
Shropshire
Somerset
Staffordshire
Suffolk
Surrey
Sussex
Warwickshire
Wiltshire
Worcestershire
Yorkshire

DECEMBER 2009
www.bubletribute.com receives more massive hits daily due to a massive plug from Scott Mills Radio 1 show on Thursday 17th December 2009.
My e-mail was read out by The POSH Radio 4 Lady,
on Scott Mills Radio 1 Show at 6.18pm 17th December 2009
click the picture link below to listen on youtube.com
Thank you to Scott Mills who said, 'a shameless plug', Becky thought, 'Westlife have seen one of my concerts and chose to cover the sensational HOME' and Chappers, who said, 'the man who doesn't say anything thinks the website was not www.bubletribute.com and has now crashed his computer' Thanks guys... but Chappers was right first time.
After Christmas I was asked to perform at a beautiful wedding in Glasgow, had a wonderful time with Laura & Andrew, so Thank you. Then for New Years Eve onto GG's in Bath, Nr Somerset for an amazing evening of fabulous food and guests to welcome in 2010.
NOVEMBER
The Buble Tribute Show - is proud to be supporting TAKEFAT, as mentioned on both Scott Mills's Radio 1 show 29-10-10
and Chris Evans Radio 2 show 30-10-09
Ticket details contact Worcester Swan Theatre, Jan 28th 2010. Tickets £12.50 each
OCTOBER
The Michael Buble Tribute Night -Charity Gala was an amazing success, and OVER £3850.00 will be raised for the 2 charities below each being presented with cheques for £1925.00 on 8th December 2009.
Acorn's Children's Hospice and Worcester Breastcare Support. Clips up as soon as possible.
If you came to the show please feel free to leave me a message...
The culmination of months of hard work, with massive help from Voices Unlimited, Anne Bradshaw, Ria Keen, Brian Giles, Allan Brodie, Mike Astles, Dan Reeve, Lizi Chambers, Jon Salthouse, Ady Marshall, Givi Flynn..... you get the idea, I could not have done any of it with any of you. Hopefully we will have raised over £3500 for the 2 charities.
To think that a little over a year before it was in my mind to do this charity concert, and it was only my 3rd time ever on a theatre stage and in a solo show, it was so much better than I imagined... Thank you all. Steve.
AUGUST / SEPTEMBER
The start of weekly rehearsals with dancers, Voices Unlimited Contemporary Choir, pianist Brian Giles duets and all join together to make an awesome concert... more details to follow..
JUNE
Steve Maitland
& The Bublé Sound
From Jan 2010 Steve's 'Bublé Tribute Show' will be available with
the Vicky Cowles swing band 'The Bublé Sound'
Recreating the Michael Buble Tribute band feeling
and available in 4 to 10 piece band.
Steve starts work with Vicky Cowles on their new swing band. Playing all of Michael Bublé songs as 'The Bublé Sound' they will join forces to make a unique sound that will not be bettered in 'LIVE MUSIC'. So for the best Michael Buble Tribute Band look no further.
The amazing sound quality of the band together with the velvet smooth voice will make the experience a true joy to behold and not one to be missed.
To have the band and Steve at your event from Jan 2010 please make contact through the relevant pages.... and keep checking for back for notes and pictures from rehearsals soon...
For the Ultimate Michael Bublé Experience......
MAY
My The Bublé Tribute Show gets mentioned in the June issue of
'Wedding Ideas' on Best buys for your reception' .... Thanks Ms Katie Floyd, Clevedon
www.weddingideasmagazine.co.uk
We greeted all of our evening guests as they were arriving and the toastmaster asked them to sign our frame and guestbook. We had our first dance at 8pm sung live by the incredible Steve Maitland who was my biggest gamble and my biggest success – he was amazing, no one wanted him to finish singing, he did an hour more than he was paid for and the dj ended up kicking him off the stage so he'd have some time to play some songs. Probably didn't help that Steve kept nicking his songs but the guests loved him – he was such an amazing singer and showman and worth every last penny we paid him. He sang one of MrKT's favourite songs – Me and Mrs Jones but changed the words so it was me and Mrs Emery which was a lovely touch and Lee was singing along to it for me. Everyone joined us on the floor for our first dance but we only had eyes for each other and were singing to each other. We danced together loads that night which was lovely because when we weren't dancing together we were talking to other people. Steve did a massive second set and did some real crowd pleasers including Kick in the Head, Shine and New York New York. My dad and I never had our father/daughter dance, but he was prepared to do it if I wanted even though he hates dancing which meant more to me than anything else.
Mr and Mrs Katie & Lee Emery - May 2009, Clevedon.
APRIL
Michael Bublé's slick style and smooth vocals are coming to Pershore No.8 Theatre! 10th October 2009
If you love the big-band sound, lush arrangements and good old-fashioned entertainment, you will love this show.
All the big hits are here, from 'Fever' to 'Feeling Good' and of course the huge smash 'Home'. Brought to you by the effortlessly elegant and engaging vocalist Steve Maitland, who draws rave reviews everywhere he performs.
The show also features special guest artists including a West End Performer, dance troupe and 50-piece choir.
Don't miss this great night out! The UK's Number 1 Michael Buble Tribute.
JAN 2009
Steve Maitland is a Lyrical Tenor and is one of the UK's freshest talents that encapsulates the persona of Michael Bublé in his set, he has been compared to Bublé himself and will get you dancing and swaying to the tone and clarity that is Bublé.
With his 'The Bublé Tribute Show' he will not only give you the best Bublé Show you will see, but will give you an amazing quality vocal performance throughout the night as you can hear from the download area.
There may be other tribute acts…
…but there is only one 'Buble Show'
For a professional class act Steve Maitland has the show for you and your guests to enjoy for whole night.
A promotional video has been produced of 'Feeling Good' which can be seen on www.youtube.com put 'Steve Maitland Bublé' or click the samples from the download area.
There seem to be awful lot of Buble Tribute acts springing up as Michael becomes more and more popular in the UK, you can tell by the length of name in the domain of the site. Steve doesn't need to sell himself, just listen to his samples and compare them to other acts vocals on the web, this well let you know what Steve is about and the quality of his voice. Steve doesn't try to copy Buble but takes you to a place in time that remind you of place in time. Steve has an amazing CD, called 'Call Me Responsible' that was recorded in Sept 2008, this can be requested by clients to prove the quality in his voice for you to listen to at your leisure should you wish to book Steve.
JAN 08
Steve finally gets he domain name www.bubletribute.com for his Michael Buble Tribute Act, he will be working in the future on the full band to get the Michael Buble Tribute Band together but this may take some time so will develop his solo tribute act. He has been working from his www.stevemaitland.com website feel free to check his feedback from corporate, weddings, parties, theatre shows....
Steve Maitland is the ONLY Michael Buble Tribute you want.
2008 © Copyright stevemaitland.com All rights reserved.
Web site designed and produced by -